"it's almost crazy how one small decision can change the course of your entire life. some are good, some can be horribly miserable and even the most daring of choices can have the most glorious future. some leave you in regret, some become the hope you've been searching for. yet when you step into the unknown; into the beat of a different drum, and into what you've wanted your entire life; you become yourself. for although it becomes the unknown, it is what you were destined for. soon it will become so familiar, almost a part of you. you start to wonder if you ever really lived any differently before. no matter how small or big they are, the choices we make will effect the course of our entire lives. some point you in a completely different direction, and some bring you off course; it's up to us to let our choices drag us farther and farther from our calling, or to get ourselves back on the path that we were destined for. the choice is up to you though. can or will you chose greatness? or will you chose to lose your way in the unknown?"




i leave for costa rica for my missions trip in a few hours. i just finished packing and getting everything i need together. hopefully my suitcase is under 50lbs. haha. i'm nervous, excited, anxious, and a million other things combined. this is something very new to me. i'm stepping out of my comfort zone. i'm going to be doing things i've never done before and changing lives in little and big ways. i can't wait! this just might be a new door to many others.

i'll be back on the 21st, i'll post about everything. unfortunately i don't have my camera because it fell in a waterfall and has water damage but i'll most likely put Rae's pictures up here if she brings her camera which she probably will.

:)
"I have but one candle of life to burn, and I would rather burn it out in a land filled with darkness than in a land flooded with light."


-Oriah
"It doesn't interest me what you do for a living, I want to know what you ache for and if you dare to dream of meeting your heart's longing. It doesn't interest me how old you are, I want to know if you will risk looking like a fool for love, for your dreams, for the adventure of being alive. It doesn't interest me what planets are squaring your moon... I want to know if you have touched the center of your own sorrow, if you have been opened by life's betrayals or have become shrivelled and closed from fear of further pain. I want to know if you can sit with pain... mine or your own, without moving to hide it or fade it or fix it. I want to know if you can be with joy... mine or your own, if you can dance with wildness and let the ecstasy fill you to the tips of your fingers and toes without cautioning us to be careful and be realistic... to remember the limitations of being human. It doesn't interest me if the story you are telling me is true. I want to know if you can disappoint another to be true to yourself. If you can bear the accusation of betrayal and not betray your own soul. If you can be faithless and therefore trustworthy. I want to know if you can see beauty even when it is not pretty every day. And if you can source your own life from its presence. I want to know if you can live with failure...yours and mine, and still stand on the edge of the lake and shout to the silver of the full moon, "Yes." It doesn't interest me to know where you live or how much money you have. I want to know if you can get up after a night of grief and despair weary and bruised to the bone and do what needs to be done to feed the children. It doesn't interest me who you know or how you came to be here. I want to know if you will stand in the center of the fire with me and not shrink back. It doesn't interest me where or what or with whom you have studied, I want to know what sustains you from the inside when all else falls away. I want to know if you can be alone with yourself and if you truly like the company you keep in the empty moments."
i had gone so far out on a limb with my feelings but i didn't realize i was standing out there alone.





side note... i'm going to be going to costa rica for a week on a missions trip. i'll be at a camp helping out kids and doing work down there and just showin them some good ol fashioned TLC that they might not get as much as they should. anyway... i have to raise money and whatnot, if anyone wants to donate to help me get there would be sweeeet. just puttin that out there, ya never know. if anywould would like to help or donate, anything at all, just let me know.
well... it looks as if i'm finally starting to come out of the rut i've been in. and it feels nice. i'm finally taking the steps i need to take to get back to where i wanna be and move forward. i can't even begin to explain how happy it makes me that this past weekend was as gorgeous as it was. and how good it felt to finally get out and be with the people i enjoy and enjoy the warm weather and have a blast. i've missed that more than anything. bye bye hibernation.














i dont think time heals, really. i think time just brings you closer to when you'll meet again.
i can't believe it's been a year today. it's been one whole year and my stomach still feels as sick as it did when i think about it. sometimes i forget and think youre just far away up in the boonies... because forgetting seems so much easier than remembering day to day that its real. you have nothing to worry about, but you already know that. mikael is being more than taken care of, and thats an understatement. he's so much like a little part of you, dancing around, making people smile, learning how to love at such a young age. learning the little things in life that mean the most. and i know we will see you again someday... i love you babygirl, and i miss you. <3.

day by day I wonder why my shorty had to die
I reminice over my ghetto princess everyday
give it up for my shorty. <3.
a ghetto love is the law that we live by
wow.... thats pretty fucked up...
10th
15th til march 6th... aaaaaaaaaand i can't waiiiit.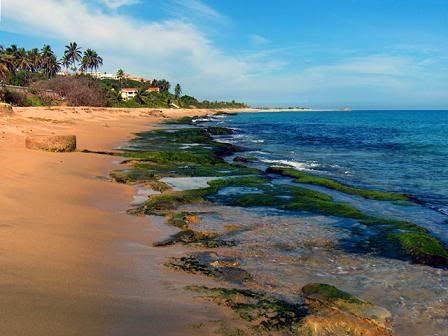 i'll be living in puerto rico from jan
one of these days i'm gonna punch you in your fucking mouth. i'm so sick of this bullshit.